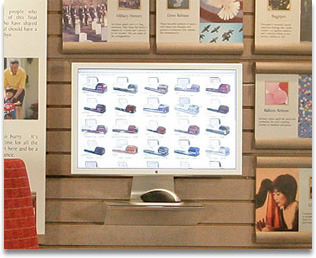 FuneralKiosk is quality merchandising. Our software will bring you increased revenue, greater operating efficiency, and long-term business value for your company by making the arrangement process more comfortable for the modern family.
Run the FuneralKiosk on any PC or Mac you have in house. Project it on a large screen monitor in your funeral home. Funeral homes using our software show increased customer satisfaction. They also report improved consistency of presentation among funeral directors, bringing up the quality of the all the presentations.
FuneralKiosk is an easy to use software program that displays all your funeral merchandise. From the initial page showing your funeral home and logo, you can navigate to caskets, vaults and other merchandise. In addition to traditional merchandise the FuneralKiosk can display above ground lowering devices, tents and other items which are normally difficult to show families during arrangement conferences.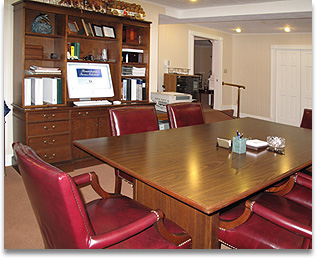 FuneralKiosk is completely personalized to your funeral home. Our robust database contains merchandise from the major suppliers in the industry. You easily select your products, and customize product names, descriptions, and prices as desired. If you have your own products or services, we will add it to the database for no additional charge.
The FuneralKiosk is a robust database of funeral merchandise with an easy to use interface for presentation. All the hard work of quality image capture and database programming is done by us. Once you sign up, you have unlimited access to all the merchandise and can edit content any time. We put merchandising flexibility in your hands.
See how we got started in About Us.